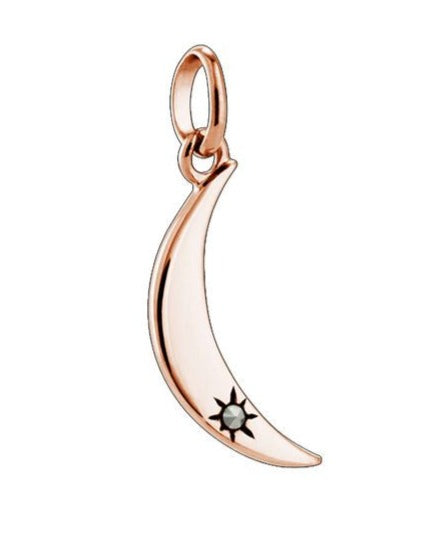 Kirstin Ash Rose Gold Single Gem Moon
Kirstin Ash Rose Gold Single Gem Moon is designed in rose gold plated sterling silver featuring Sterling Silver with 18k rose gold vermeil casing and loop Moon charm with a Single gem detail.
15mm excluding jump ring. Bespoke jewellery is tailor made so you can create your own delicate piece of jewellery with a combination of different charms & intials. The personalisation of the necklaces make them the perfect gifts.
Made with a sterling silver base and plated in 18k rose gold vermeil. Vermeil is an historical French plating method which uses a palladium barrier layer and heavy 18k gold or rose gold plating.