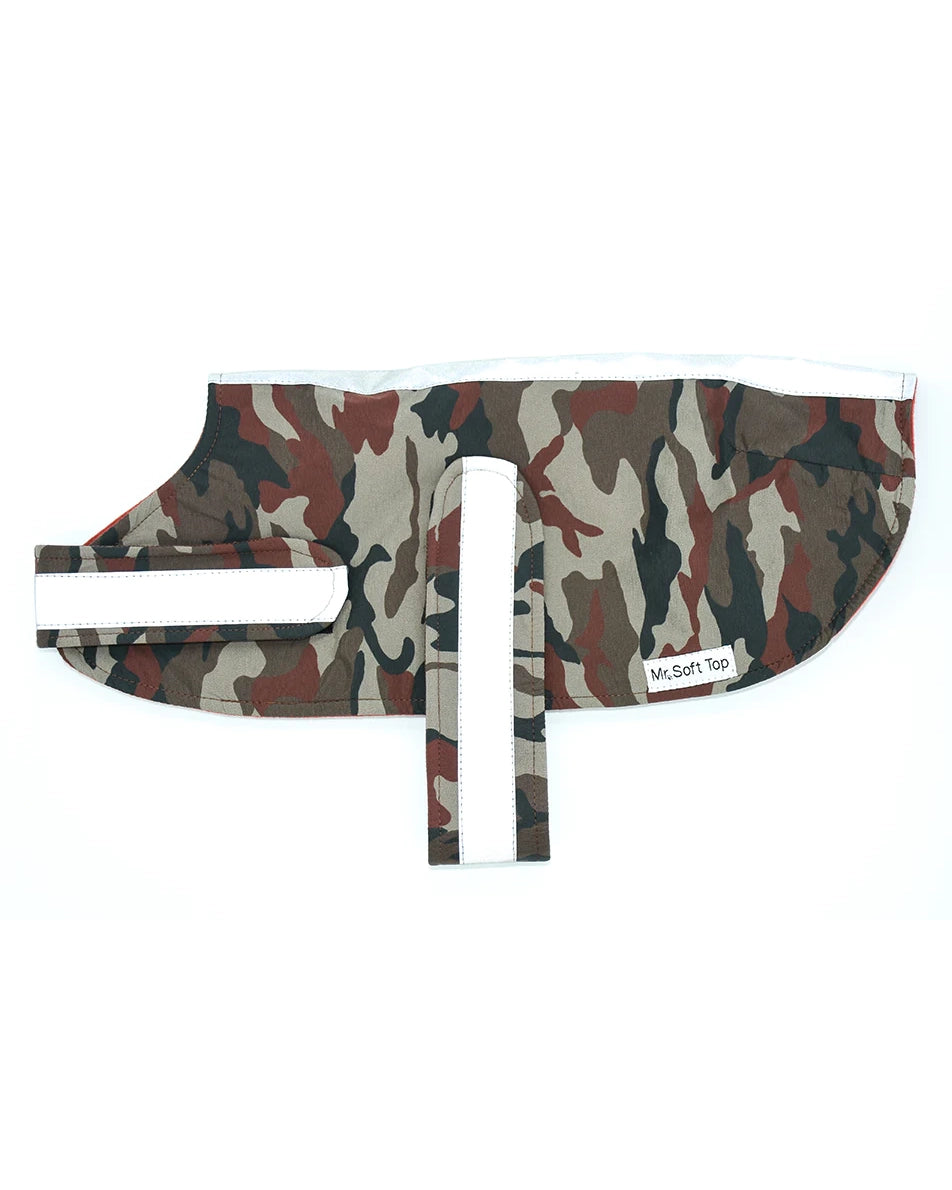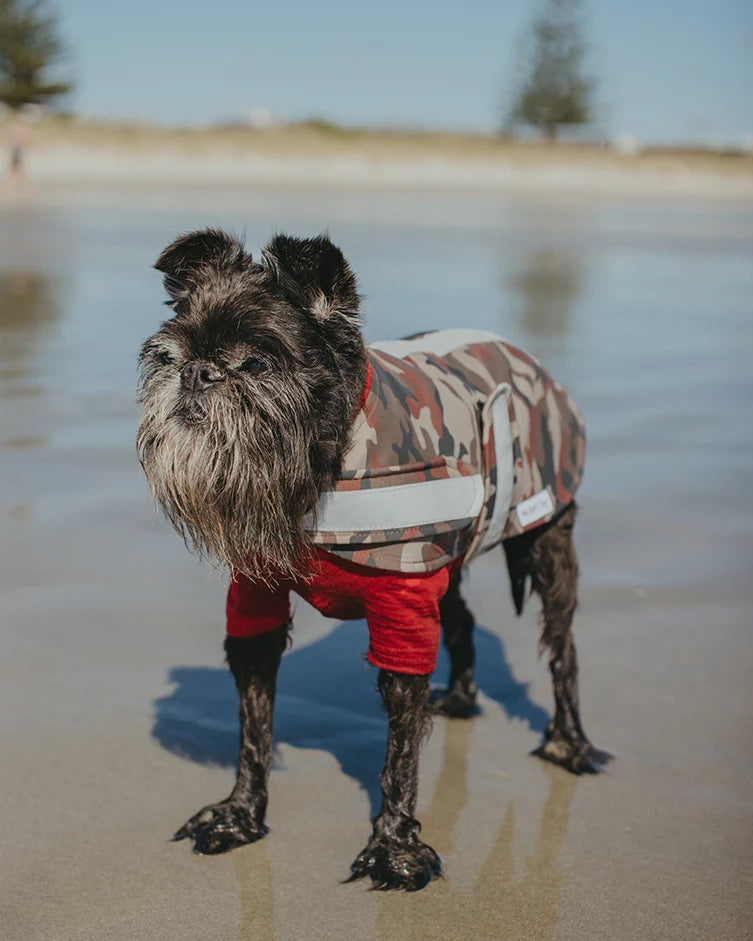 Mr Soft Top Waterproof Raincoat - Green Camo
The Mr Soft Top Waterproof Lined Rain Coat is made from a waterproof outer and lined with lightweight wool/cashmere blend fabric. 
This coat features a soft blue and tan camo pattern.
Secured with a Velcro strap at the belly and neck and featuring reflective stripes down back, neck and belly your dog will be the most stylish pup on the block.
This jacket is designed to fit virtually every sized dog.  Available in sizes XXS - XXL
XXS: Width 25-35cm, Length 25cm (2kg and under)
XS: Width 35-45cm, Length 30cm (3-5kg)
Small: Width 40-50cm, Length 35cm (5-7kg)
Medium: Width 50-60cm, Length 40cm (7-10kg)
Large: Width 60-75cm, Length 45cm (10-15kg)
XL: Width 70-85cm, Length 55cm (15-25kg)
XXL: Width 80-95cm, Length 65cm (25-40kg)