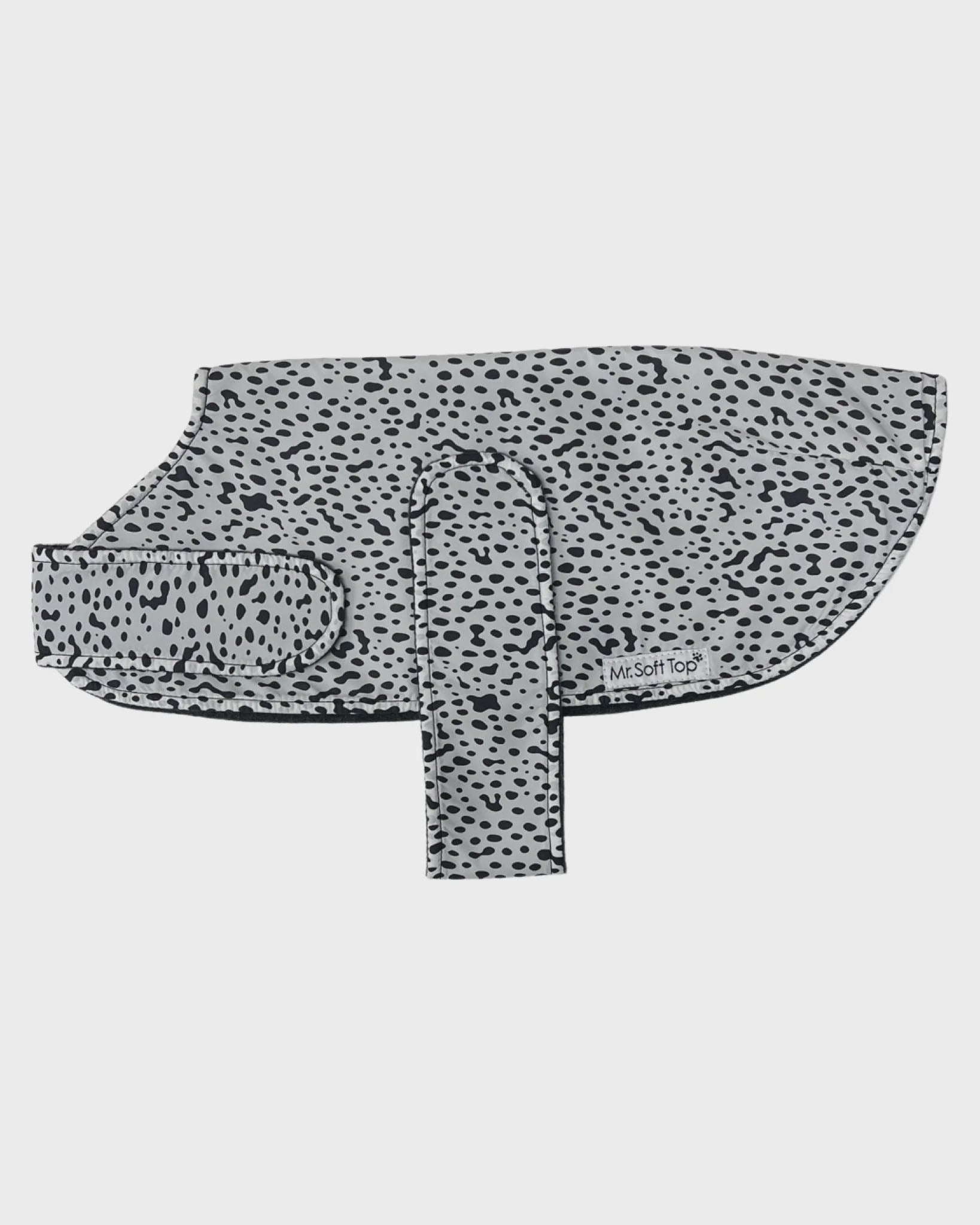 Mr Soft Top Waterproof Raincoat - Spotted
This water resistant raincoat from Mr Soft Top is made from a water resistant and lined with a super cozy lightweight wool blend fabric. Handmade in NZ. 
Secured with a velcro strap at the belly and neck, your dog will be the most stylish (and driest) pup on the block! Layer with a Merino Tee for added warmth.
Avoid unnecessary returns! Measure twice, order once. Weights are indicative only:
This jacket is designed to fit virtually every sized dog.  Available in sizes XXS - XXL
XXS: Width 25-35cm, Length 25cm (2kg and under)
XS: Width 35-45cm, Length 30cm (3-5kg)
Small: Width 40-50cm, Length 35cm (5-7kg)
Medium: Width 50-60cm, Length 40cm (7-10kg)
Large: Width 60-75cm, Length 45cm (10-15kg)
XL: Width 70-85cm, Length 55cm (15-25kg)
XXL: Width 80-95cm, Length 65cm (25-40kg)