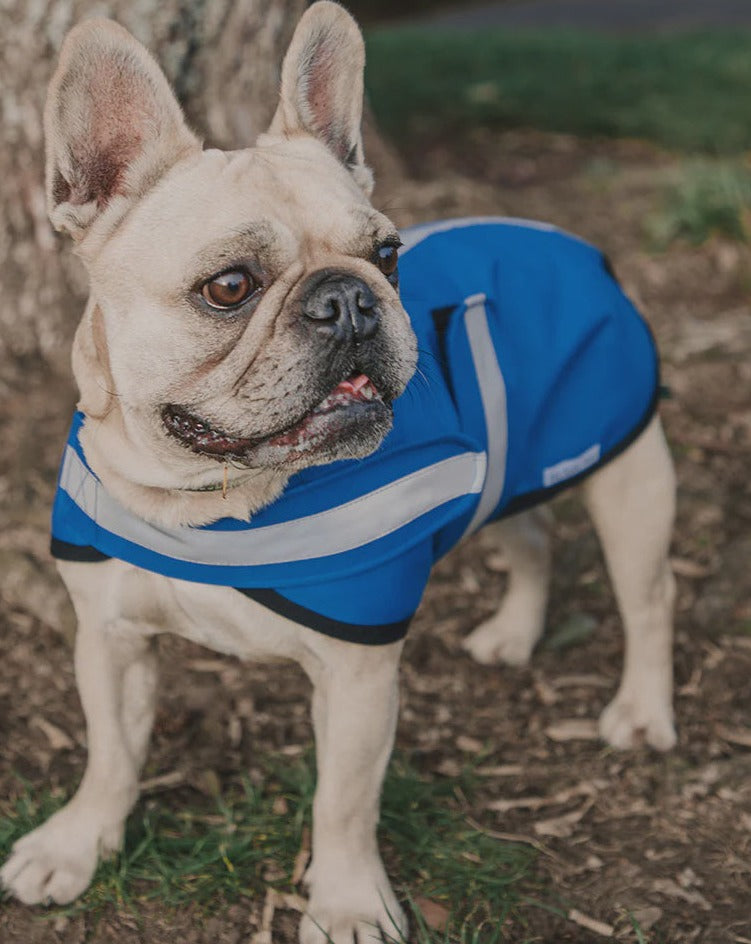 Mr Soft Top Waterproof Raincoat - Blue
This Mr Soft Top Waterproof Lined Rain Coat is made from a high quality waterproof outer and lined with our matching wool blend lining. 
You won't be missed in this bright coat on a dull and rainy day.  
Secured with a Velcro strap at the belly and neck and featuring reflective stripes down back, neck and belly your dog will be the most stylish pup on the block.
This jacket only available in sizes XS - XXL.
Fabric:
Outer 100% Nylon
Lining 100% Wool