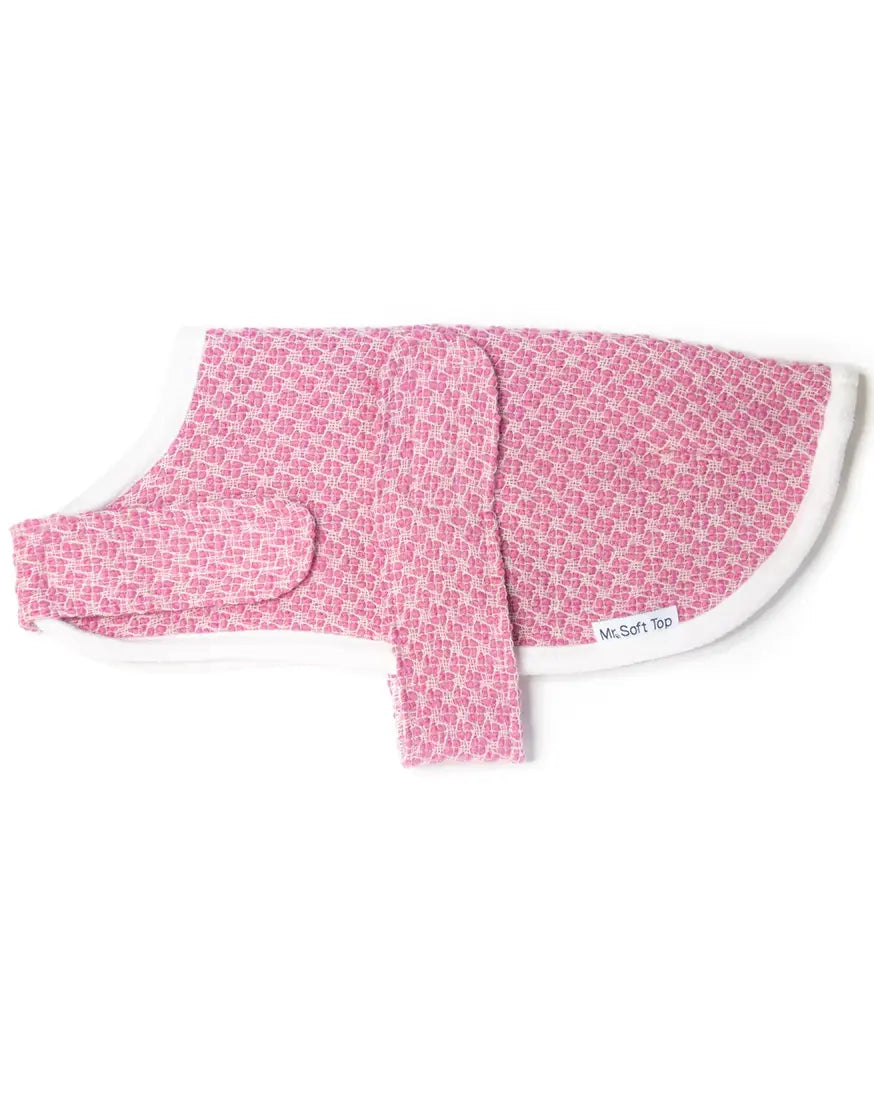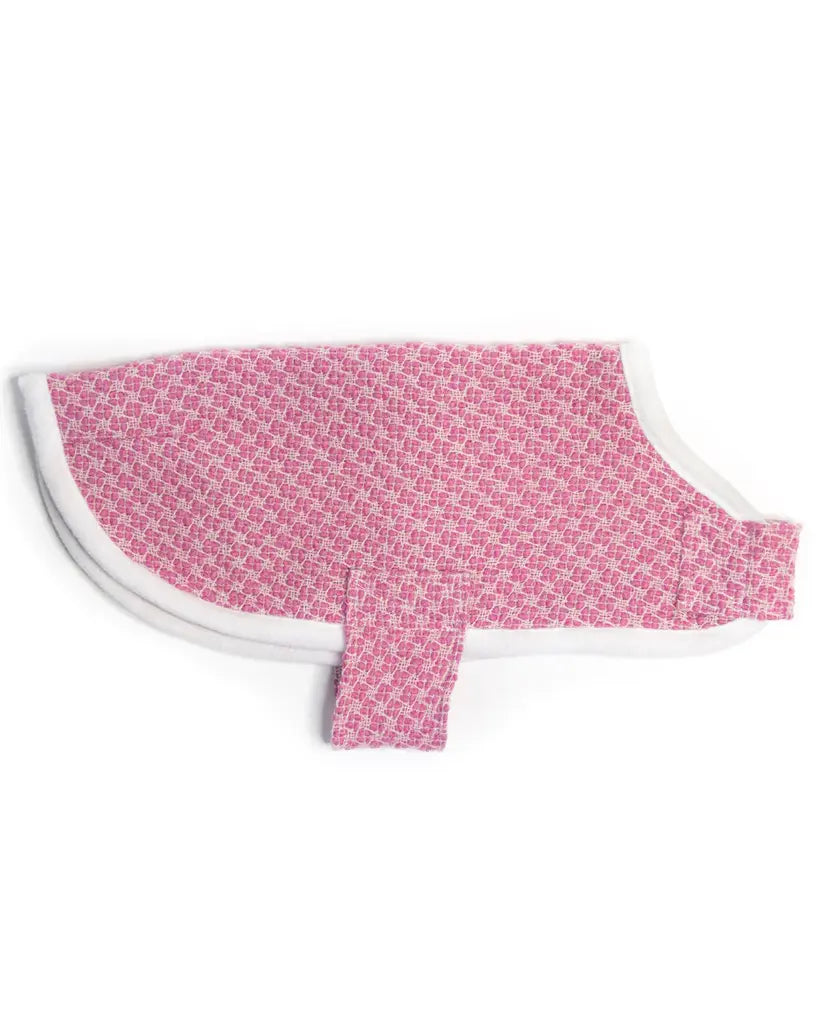 Mr Soft Top Wool Walking Coat - Coconut Ice
Stand out this winter in our beautiful Mr Soft Top Coconut Ice Wool Walking Coat.  This soft tweed wool coat features a candy pink base with a white highlight and hemmed with a white polar fleece.  Soft, pretty and lightweight. 
Pair it with a merino to keep your pup extra warm.
Secured with an adjustable Velcro strap at the belly and neck and dog will be the most stylish dog on the block.
Material: 95% Wool, 5% Nylon
Check our Size Guide below to select the perfect fit.
Available in sizes XXS - XXL 
Measurements:
XXS: Width = 25 cm - 35 cm     Length = 25 cm 
XS: Width = 35 cm - 45 cm   Length = 30 cm 
S: Width = 40 cm - 50 cm        Length = 35 cm 

M: Width = 50 cm - 60 cm      Length = 40 cm 

L: Width = 60 cm - 75 cm       Length = 45 cm