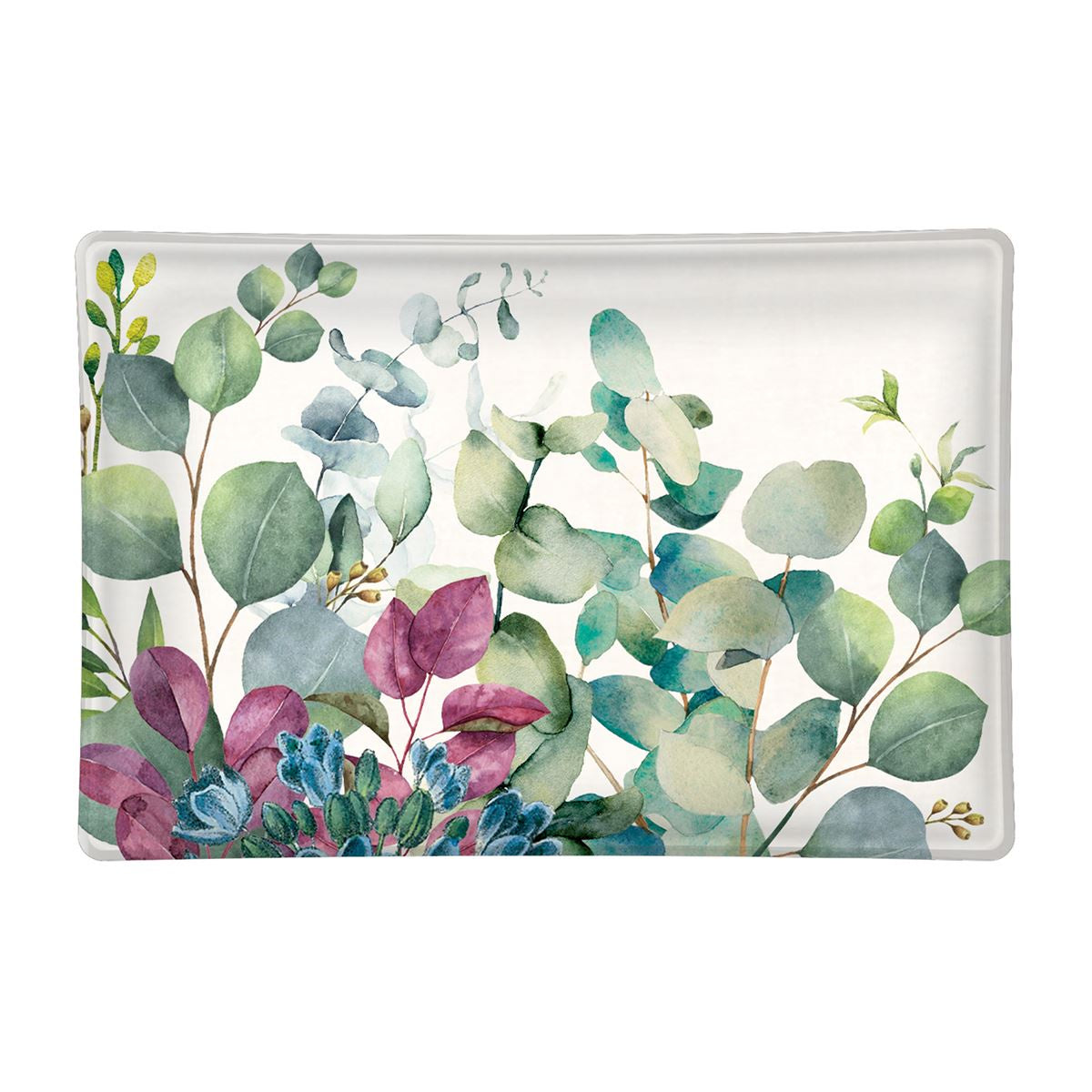 Michel Design Works Rectangular Glass Soap Dish - Eucalyptus & Mint
Everyone will delight in Michel Design Works Eucalyptus & Mint Rectangular Soap Dish. Our beautifully decorated, lightweight glass soap dishes were designed specifically to hold our large bath soap bars or boxed single soaps. If not for soap, why not keep it by your bed to keep earrings and other jewellery safe? Or perhaps by the door for keys, or as a protector for a little candle at night?
Print:

 

A palette of soft greens with a touch of purple brings this beautiful design to life. Ah, spa!

Rectangular Size: 5.75 x 3.75 x .5" h / 14.6 x 9.5 x 1.3 cm h
Hand washable and individually boxed.