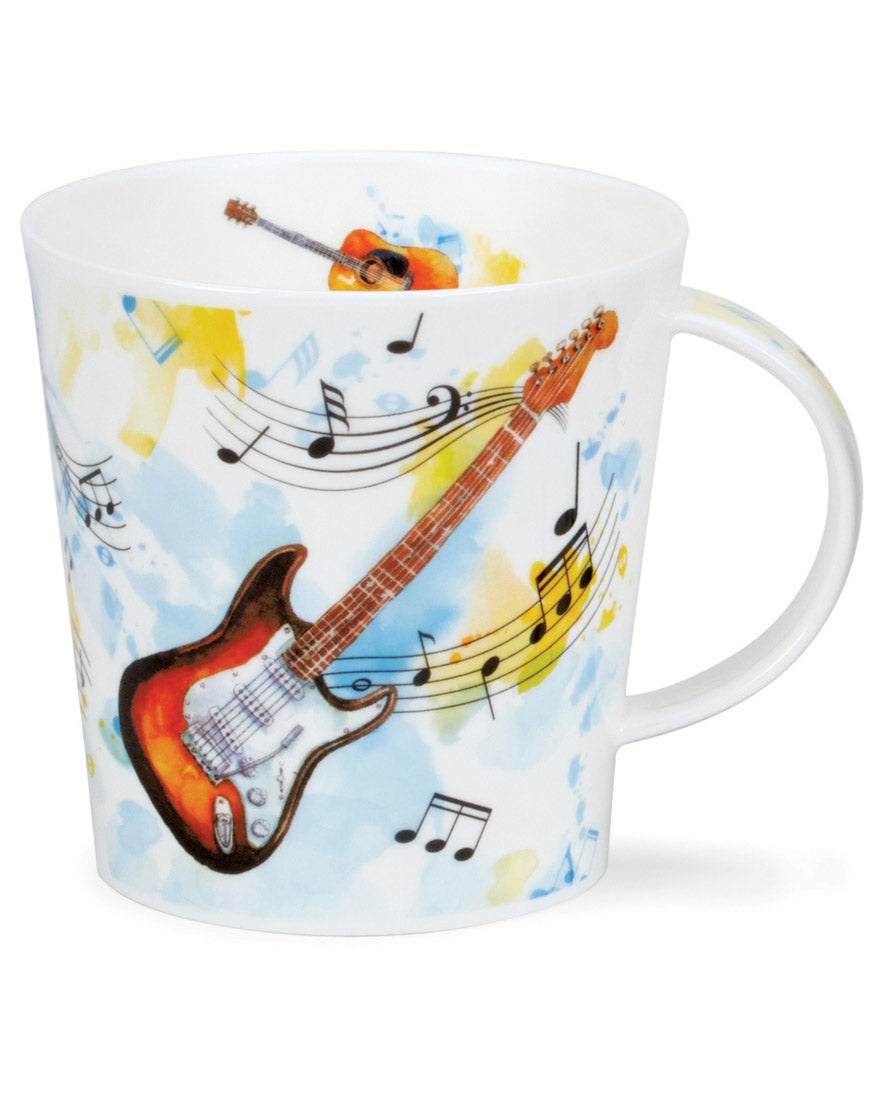 Dunoon Cairngorm Making Music Guitar Mug
Dunoon Cairngorm Making Music Guitar Mugs boast an ensemble of guitars play the encore to an orchestral fanfare on a blue and yellow watercolour background in this superb design by artistic maestro, Harrison Ripley.
Dunoon Mugs are handcrafted in Staffordshire, England. They are produced to the highest quality using traditional methods which have been developed and refined over 3 family generations in the pottery industry.
With its straight edges and clean lines, Cairngorm is a contemporary mug shape holding 0.48L. It is a larger version of our Lomond shape, and Cairngorm can make an excellent gift for anyone.
Capacity: 480ml    Height: 104mm   Diameter: 104mm