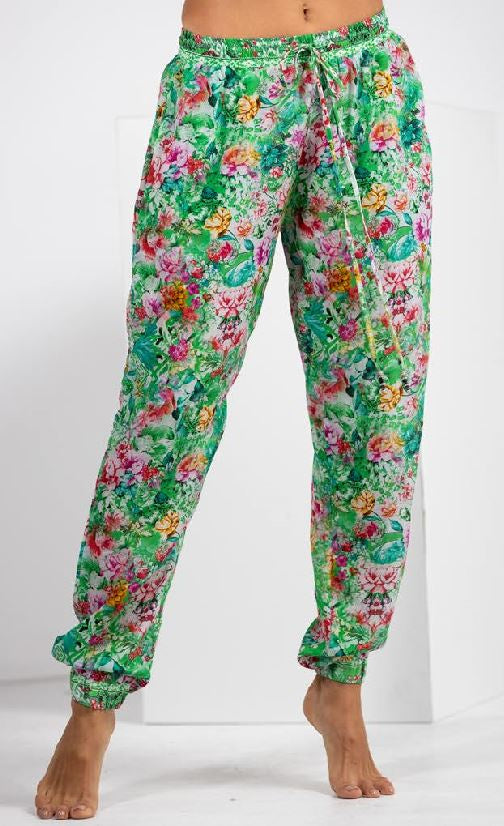 INOA Jogger Pants - Versailles Gardenia Green
The INOA Jogger Pants - Versailles Gardenia Green is a relaxed lightweight trouser style with cuffed ankles. Other features of this jogger include:  Elastic waistband Drawstring waist. Lightweight.  Inoa, to bring a sense of a summer rose garden in full bloom In GREEN to your look in these flattering pants. 
Composition: 100% Silk material 
The House of Inoa's signature look is one of romantic, laid-back glamour.
This Australian luxury brand specialises in pure silk resortwear, offering a luxurious range of dresses, kaftans, jumpsuits and robes that are perfect for taking you from lounging on the beach to cocktails at the bar.
Its flowing silken fabrics are printed with vibrant patterns, and embellished with ornate sequin, crystal and beading detail. Cut in flowing, feminine silhouettes, each garment is designed to be easy to wear and as functional as it is fashionable; an essential in the contemporary woman's wardrobe.
True to Size Measurements of a Size Small: Waist: 68cm Hips: 108cm Length: 31cm in seam Brand Equivalent Sizing 
S / 1=Size SMALL
S / 2= Size MED
S/ 3 = Size LARGE