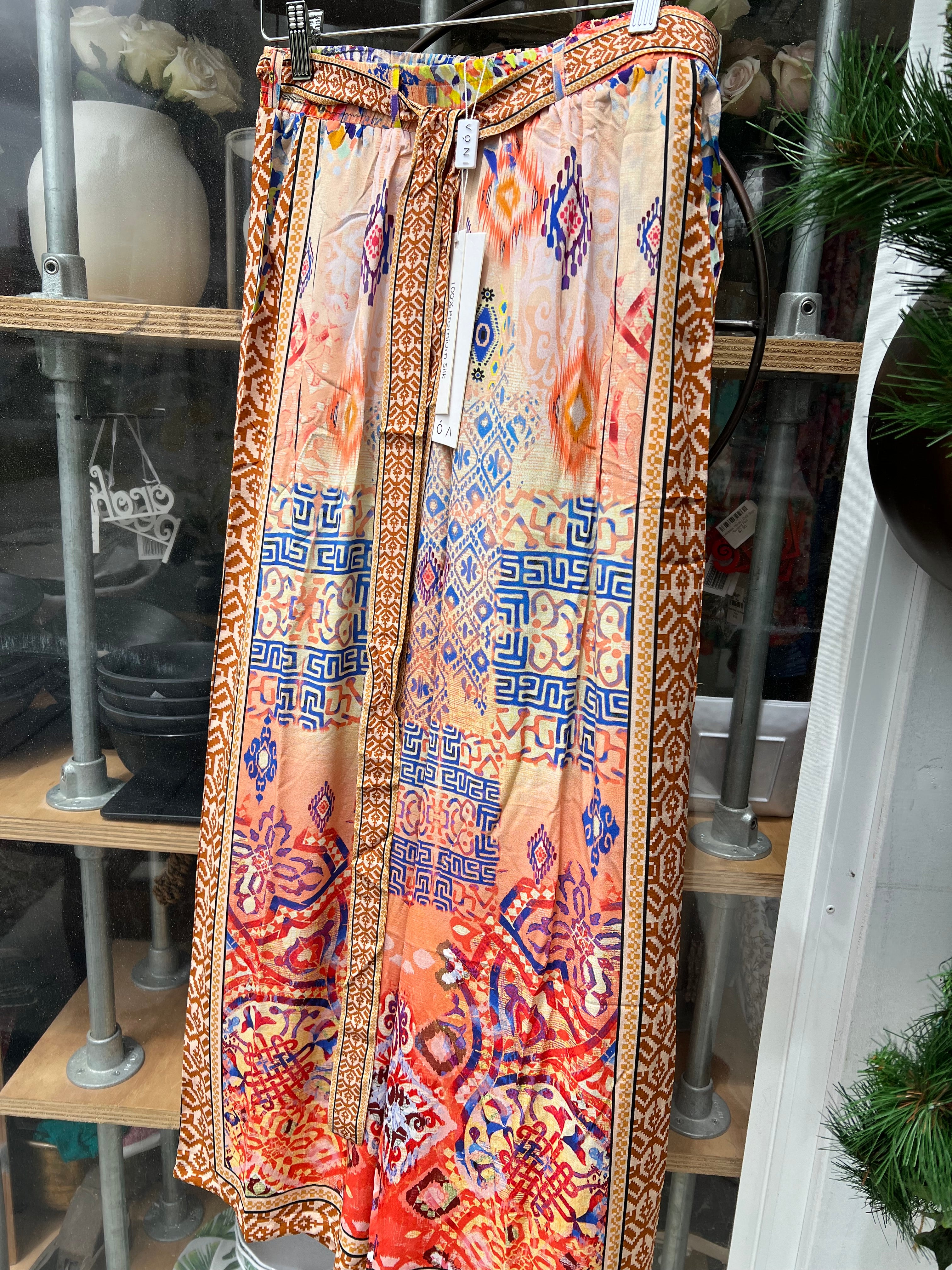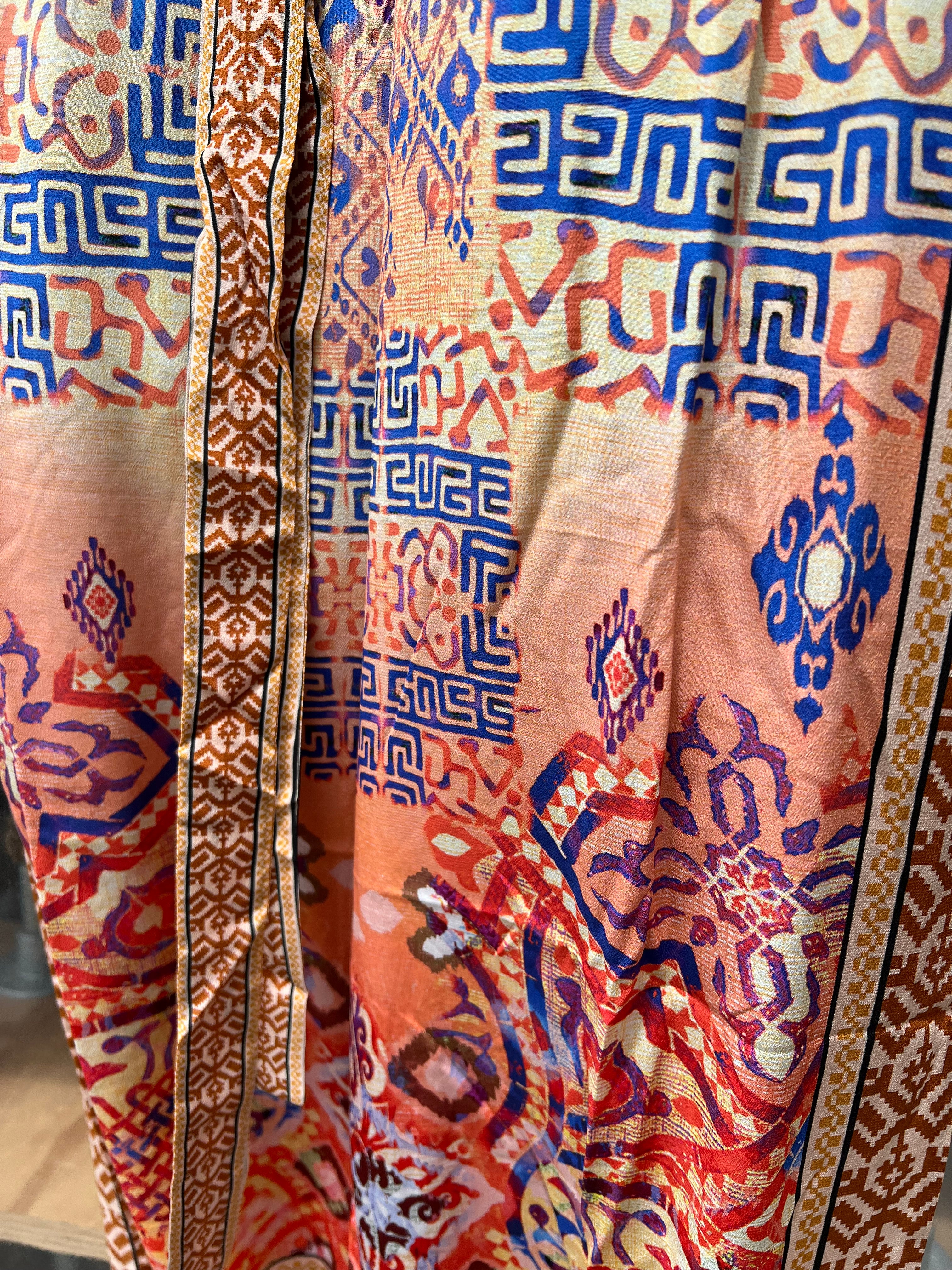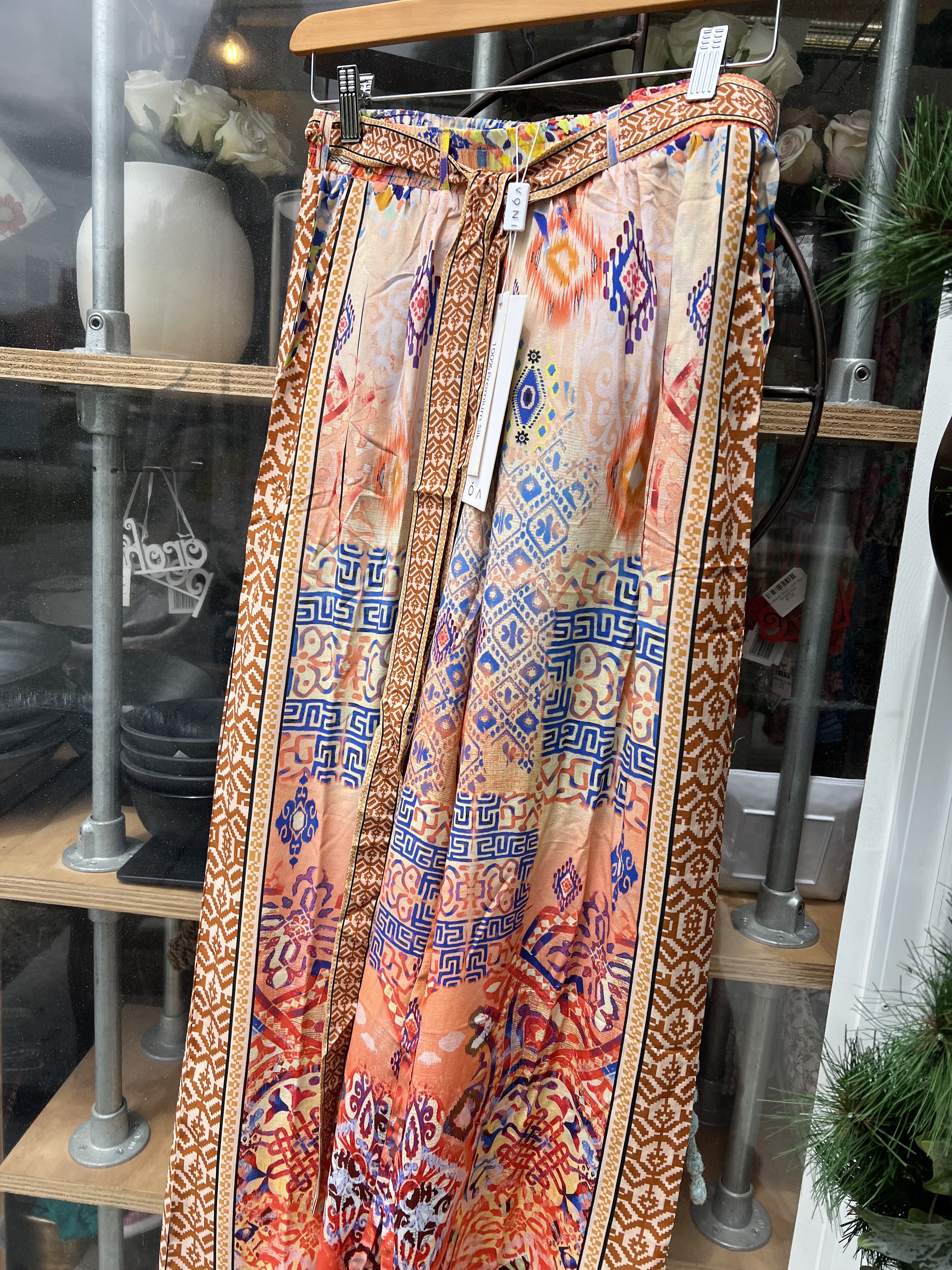 INOA Silk Darjeeling Slouch Trousers
INOA Silk  Darjeeling Slouch Trousers are the most understated holiday piece you will add yto your wardrobe. Team them with our Mos Mosh Danna shirts and you are set!
The House of Inoa's signature look is one of romantic, laid-back glamour.
This Australian luxury brand specialises in pure silk resortwear, offering a luxurious range of dresses, kaftans, jumpsuits and robes that are perfect for taking you from lounging on the beach to cocktails at the bar.
Its flowing silken fabrics are printed with vibrant patterns, and embellished with ornate sequin, crystal and beading detail. Cut in flowing, feminine silhouettes, each garment is designed to be easy to wear and as functional as it is fashionable; an essential in the contemporary woman's wardrobe.
This summer, wrap yourself in a sumptuously soft INOA Darjeeling Slouch Trousers, slip on a pair of wedge espadrilles and our Danna Mos Mosh Linen Shirts & finish with a chunky statement necklace, for an effortlessly elegant beach-ready look.
Made in India.