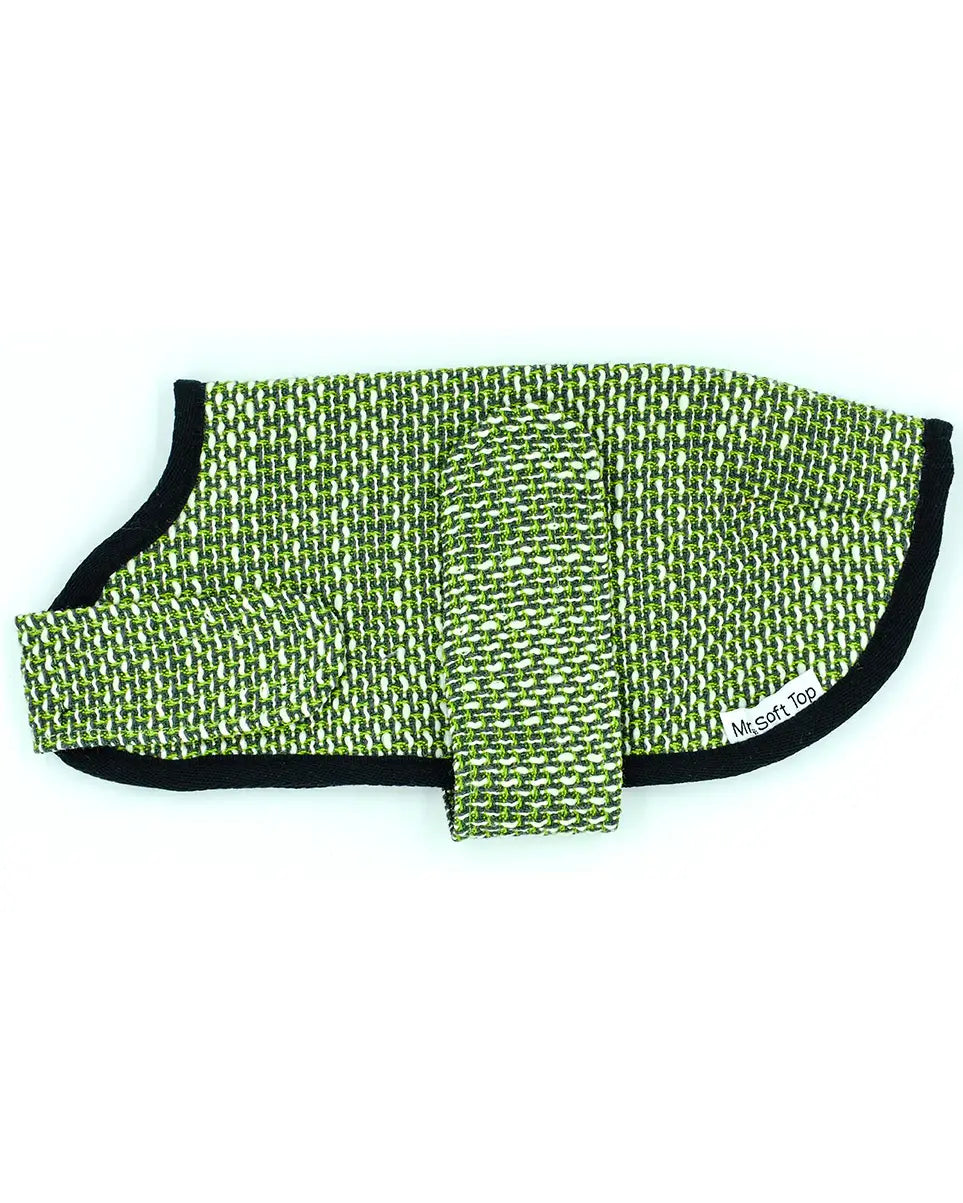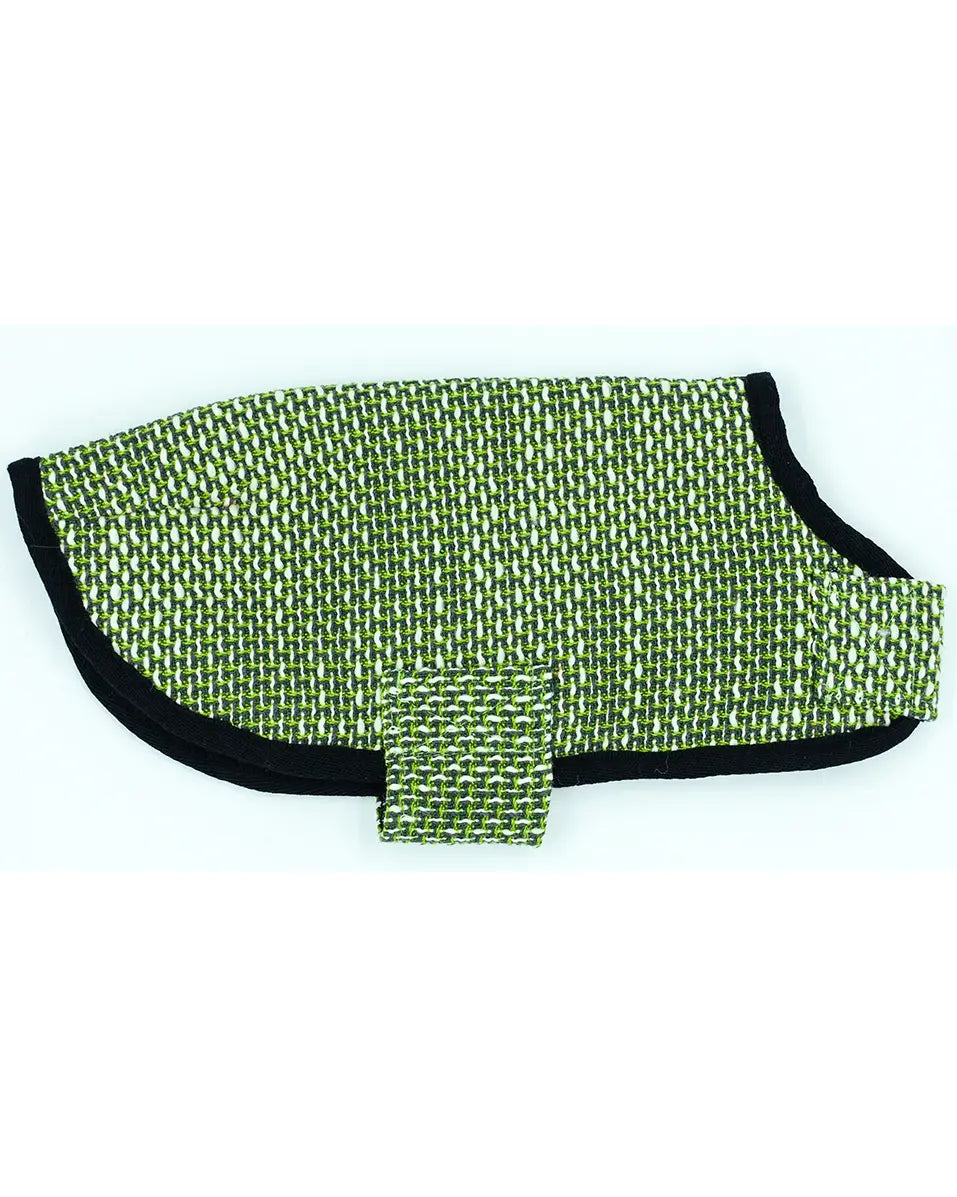 Mr Soft Top Wool Walking Coat - Green Tweed
Mr Soft Top Green Tweed Walking Coat features shades of green, cream and grey.  Pair it with a grey or green merino to keep you extra warm.
Secured with a Velcro strap at the belly and neck your dog will be the most stylish pup on the block.
Fabric:
100% Wool (for warmth)
Check our size guide below to select the perfect fit.
Please note sizes XXS, XL and XXL are made to order
Measurements:
Avoid unnecessary returns! Measure twice, order once. Weights are indicative only:
XXS: Width 25-35cm, Length 25cm (2kg and under)
XS: Width 35-45cm, Length 30cm (3-5kg)
Small: Width 40-50cm, Length 35cm (5-7kg)
Medium: Width 50-60cm, Length 40cm (7-10kg)
Large: Width 60-75cm, Length 45cm (10-15kg)
XL: Width 70-85cm, Length 55cm (15-25kg) 
XXL: Width 80-95cm, Length 65cm (25-40kg)