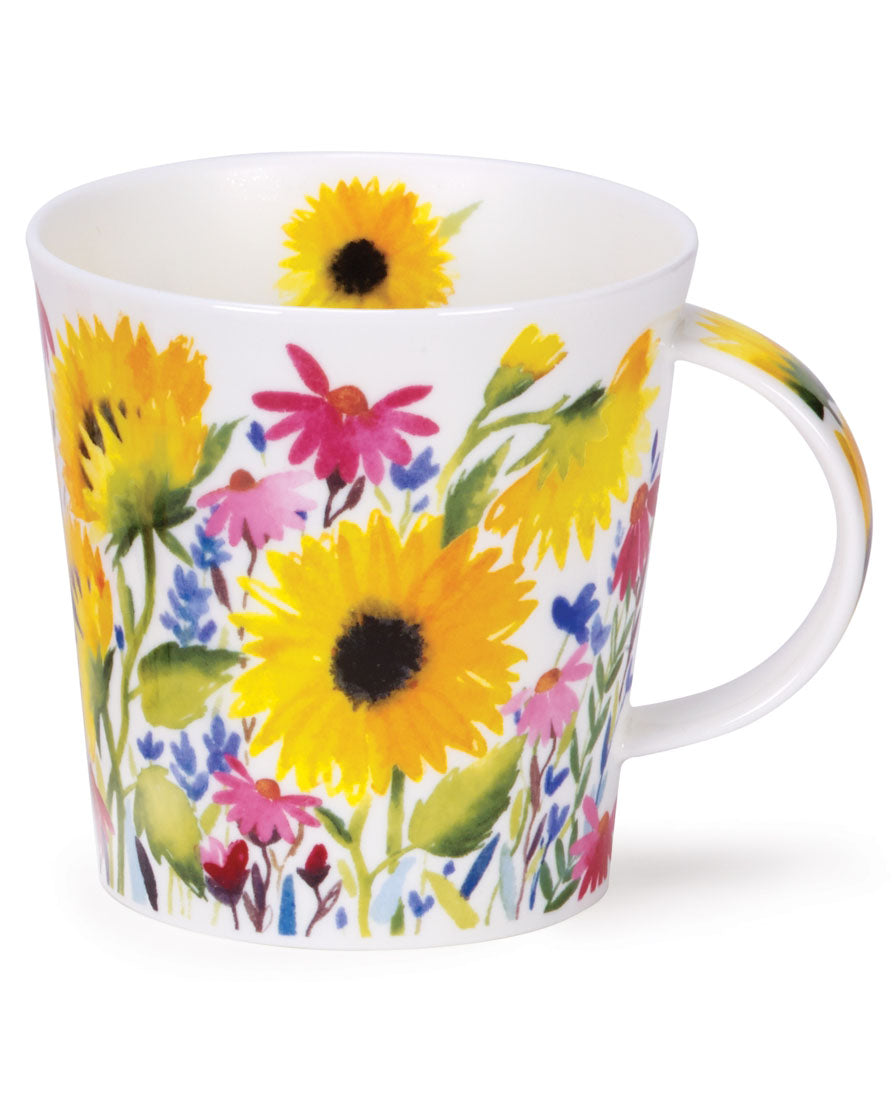 Dunoon Cairngorm Campagne Sunflower Mug
Our Dunoon Cairngorm Campagne Sunflower Mug by artist Claire Winteringham has brought to life three popular garden flowers in the 'Campagne' collection. With strikingly rich colours, the Sunflower has sunshine yellow heads with the deep seed filled centres, contrasting perfectly with the delicate fleck of pink in the background.
ARTIST:  Claire is a professional watercolour artist, almost always drawing from life, using highly individual watercolours to produce landscapes and floral designs.
Dunoon fine bone china mugs are handcrafted in Staffordshire, England. They are produced to the highest quality using traditional methods which have been developed and refined over 3 family generations in the pottery industry.
With its straight edges and clean lines, Cairngorm is a contemporary mug shape holding 0.48L. It is a larger version of our Lomond shape, and Cairngorm can make an excellent gift for anyone.
Capacity: 480mls  /  Height: 104mm  /  Diameter: 104mm